DNA Mutagenesis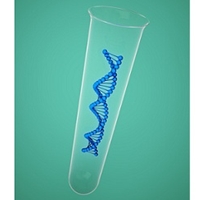 Cellomics Technology LLC provides DNA mutagenesis service for introduction of single or multiple mutations (substitutions, insertions, deletions, or truncations) into existing DNA sequences.
We use a targeted PCR-based process to introduce genetic variations precisely to the sites where they are needed/ We further clone the construct into the vector of your choice. All constructs are 100% sequence-verified and documented to help assure that the DNA you receive is exactly what you've requested. Our turnaround time is about 1-2 weeks.
Please use the form below to request further information about this service.
| | |
| --- | --- |
| | |
| | DNA Mutagenesis Service |
| Service Scopes | Point mutation (single or multiple bases mutation), insertion or deletion. |
| Turnaround Time | About 1~2 weeks |
| What Customer Provides | Plasmid with target gene or sequence |
| What Customer will receive | Purified plasmid DNA along with detailed construct map and sequence |
| Notes | All mutations confirmed by sequencing. |