Retrovirus Production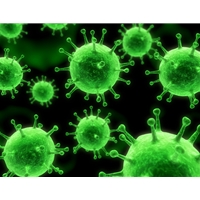 Cellomics Technology, LLC provides customers with flexible and best quality Retroviral vector production services, from construct design, to retroviral vector production, concentration and titration.
Retroviral vector is a powerful tool for delivering target genes into almost all types of dividing cells in vitro and in vivo. However, production of recombinant retroviral vector is laborious and challenging, especially when high titer of recombinant retroviral vectors (>10
7
transducing unit (TU)/ml) is required.
Our standardized and optimized retroviral vector production and strict quality control systems enables us to generate high titer of functional recombinant retroviral vectors for our customers. Our titration procedures determine the quantity of functional retroviral vectors rather than physical retroviral particles.
Notes: One functional unit determined by Cellomics Technology is equivalent to more than 5 units of IFU/ml or TU/ml determined by our competitor. Functional titer is better guidance to determine MOI in gene delivery transduction.
Turn-around Time: 2-3 weeks
SKU
Description
Price
Order

RVPS-108-200UL



Titer (TU/ml): >108


Volume: 200 ul

Price: $1,590.00

RVPS-109-200UL

Titer (TU/ml): >109


Volume: 200 ul

Price: $2190.00